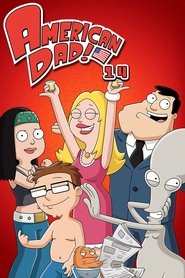 American Dad!'s 14th season premiered on TBS on November 7, 2016, and concluded on September 11, 2017.
On August 27, 2015, TBS renewed the series for a fifteenth season.
Guest stars for the season include Jemaine Clement, Jennifer Coolidge, Rosie O'Donnell, Walton Goggins, Wiz Khalifa, Alfred Molina, Andy Richter, Susan Sarandon, and Corey Stoll.
There are still no episodes this season